Area Studies
Our Research Focus
Area Studies at the Institute comprise Political Science research on the Middle East and North Africa (MENA) and East and Southeast Asia. It contributes to a broad spectrum of disciplines related to religions and regions at FAU. We understand regions as dynamic entities that are neither homogeneous nor closed ("containers") – they are subject to continuous economic, political and cultural influences that become apparent through intra- and interregional linkages between regions. Conceptually and methodologically, our Area Studies approach is primarily located in comparative politics with references to international politics. The intra-regional, cross-regional and inter-regional studies follow a cultural hermeneutic approach and are characterized by a pronounced context sensitivity in the consideration of history, culture and spatial aspects.
Current Projects
Global autocratic collaborations in times of Covid-19 (Volkswagen Foundation)
Principal Investigators: Prof. Dr. Thomas Demmelhuber (Speaker), Dr. Julia Gurol (Co-PI, Freiburg), Dr. Tobias Zumbrägel (Co-PI, Heidelberg)
Duration: 2021-2023
Funding institution: Volkswagen Foundation
Project description:
Within the framework of the call "Corona Crisis and Beyond – Perspectives for Science, Scholarship and Society", the project on "Global autocratic collaboration in times of COVID19: Game changer or business as usual in Sino-Gulf Relations?" builds on the premise that COVID19 acts as a booster for processes of global autocratization in which autocratic protagonists present themselves as more effective role models in fighting the pandemic. This is particularly observable in Sino-Gulf relations. Using tracing apps and surveillance technologies as examples, we look at the transregional corridors of exchange between China and the Arab Gulf states to examine how the Chinese narrative of a more powerful governance model diffuses and how this is perceived in the Arab Gulf states.
DFG Research Training Group – The Sentimental in Literature, Culture, and Politics (2022 - 2028)
Principal Investigators: Prof. Dr. Heike Paul (Speaker, Co-PI), Prof. Dr. Thomas Demmelhuber (Co-PI), Dr. Katharina Gerund (Co-PI), Prof. Dr. Kay Kirchmann (Co-PI), Dr. Christian Krug (Co-PI), Prof. Dr. Marc Matten (Co-PI), Prof. Dr. Silke Steets (Co-PI)
Researchers: in Political Science: Antonia Thies, M.A., Andrea Klinger, M.A.
Duration: 2022-2028
Funding Institution: German Research Foundation (DFG)
Website: DFG Research Training Group – The Sentimental in Literature, Culture, and Politics
Project Description:
The research training group examines forms and functions of the sentimental in synchronic and diachronic perspectives. We understand sentimentality as a communicative and relational code which can draw on emotional knowledge and activate empathy. This code can be observed and studied in different fields, for example from the perspective of Political Science in how far political elites refer to repertoires of the past for the sake of nurturing narratives of a collective we-identity. With a comparative and interdisciplinary perspective, the research training group focuses both on culturally specific uses and on inter- and transcultural processes of appropriation of this code in national and transnational contexts.
BMBF-Project: Academic Freedom in the People's Republic of China (2021 - 2023)
Principle Investigator: Prof. Dr. Katrin Kinzelbach
Researcher: Dr. Alexandra Kaiser
Period: 1. July 2021 – 31. December 2023
Funding: German Federal Ministry of Education and Research
Project Description:
The project explores the legal and institutional framework of the "freedom indispensable for scientific research" as well as the empirical reality of this freedom in China. To understand the current opportunities and limits in the Chinese research and innovation system, it is necessary to examine academic freedom in the era of Xi Jinping from a socio-legal perspective. Our project focuses the institutional autonomy of Chinese universities, and on the freedom of academic exchange, which are both subdimensions of academic freedom as enshrined under international law. Taking international law as the benchmark, we are particularly interested in evaluating developments since President Xi Jinping assumed office in 2013. We analyze relevant primary sources, including statutory provisions, policy guidelines, political documents as well as statutes of select universities. Furthermore, we examine the empirical reality of institutional autonomy by undertaking case studies. Together with the German Centre for Higher Education Research and Science Studies, we will undertake a pilot bibliometric study to measure the freedom of academic exchange in different disciplines. Last but not least, we will conduct interviews and a survey amongst scholars. The project aims to broaden our understanding regarding the opportunities and limits of scientific collaboration with Chinese partners.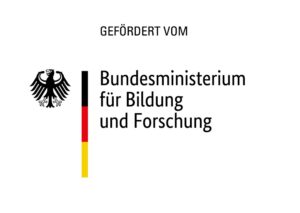 Completed Projects
DFG-Project: Decentralization in the Arab World (2017 - 2021)
Principal Investigators: Prof. Dr. Thomas Demmelhuber (Co-PI), Prof. Dr. Roland Sturm (Co-PI)
Researchers: Miriam Bohn, M.A., Erik Vollmann, M.A.
Duration: 2018-2022
Funding Institution: German Research Foundation (DFG)
Project description:
Since the early 1990s, government-led decentralization strategies have emerged in the Arab world, with an additional surge after the Arab uprisings in 2011. Western donors and Arab civil society activists expected an increase in participation and autonomy. Yet the outcome of the reforms varies considerably. We develop a new conceptual approach for the analysis of decentralization processes in the Arab world. We suggest that decentralization is guided, inspired, and used by informal neopatrimonial elite networks on the national, regional, and local levels of government. Fiscal and budgetary policies are suggested as empirical tools to investigate the gap between normative claims connected with formal decentralization and the much more complex reality of decentralization.
DFG-Project: Authoritarian Gravity Centres (2015 - 2018)
Principal Investigators: Prof. Dr. Thomas Demmelhuber (Co-PI), Prof. Dr. Marianne Kneuer (Co-PI, Hildesheim)
Researchers: Teilprojekt an der FAU: Dr. Tobias Zumbrägel
Duration: 2015-2018
Funding Institution: German Research Foundation (DFG)
Project description: The resilience of autocratic regimes in various world regions and the phenomenon of autocratization have led scholars to shift their attention to the international dimension of authoritarianism. Autocracies not only resist the global spread of democracy, but are developing their own domestic efforts in the promotion of autocracy. In our research we formulated the concept authoritarian gravity centres that promote and diffuse authoritarian practices, ideas and norms in order to explain regional clusters of autocracies.
Horizon 2020: 'Competing Regional Integrations in Southeast Asia (CRISEA)' (2017 - 2020)
Principal Investigators: 
Researchers:
Duration:
Funding Institution:
Website:
Project Description:
People