First-year Student Information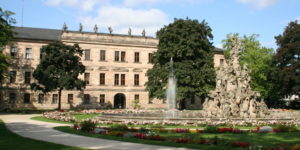 New at the Institute? Here are some good tips!
General information about studying and the university can be found on the following link: meinstudium.fau.de/en/home.
For a good start, we recommend you to attend an orientation event for first-year students. These events always take place at the beginning of the semester. Date, time and location can be found in UnivIS,  Startseite and on Facebook.
In the compulsory lecture "Introduction to Political Science" you will be provided with the basics of political science and recieve additional help from student tutors.
The student body Fachschaftsinitiative (FSI) can provide you with advice and is at your side.
A qualified study advice is given by Dr. Thorsten Winkelmann.
The faculty also offers basic principles and orientation studies (GOS): Grundlagen- und Orientierungsstudium (GOS) an der Philosophischen Fakultät und Fachbereich Theologie der FAU .
Examination regulations and schedules can be found online under: Studiengänge.
Literature for your studies can be found in our institute's library: Institutsbibliothek and the university library: Universitätsbibliothek (UB).
The two most important online portals for your studies at the FAU are: mein campus (examination management, seminar registration, etc.) and StudOn (E-Learning-Platform accompanying lectures and seminars).
Where does the next lecture actually take place? One should know a few abbreviations: "KH" stands for "Kollegienhaus", "TSG" means "Theological Seminar Building". More about the locations can be found on the FAU page under: Die FAU im Überblick.
For a snack, there is a cafeteria located in front of the building next to the exit towards Kochstr. Cafeteria, .