News
Nachrichten vom Lehrstuhl für Menschenrechte und Menschenrechtspolitik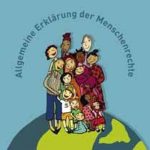 Aktuelle Beiträge / Neuerscheinungen

Am 6. Juli 2016 führte Prof. Dr. Markus Krajewski im Wassersaal der Orangerie ein öffentliches Gespräch mit Prof. Dr. Dr. h.c. Heiner Bielefeldt, dem ehemaligen Sonderberichterstatter der Vereinten Nationen für Religions- und Weltanschauungsfreiheit anlässlich des Ende des Mandats von Prof. Bielefeldt, indem dieser eine kritische Bilanz seiner Tätigkeit und der Menschenrechtspolitik in den Vereinten Nationen zog.
Aufzeichnung des Gesprächs

Krennerich, Michael: "Rassismus als trauriger Alltag", Interview mit der Mittelbayerischen Zeitung, anlässlich des Welttages gegen Rassismus, http://www.mittelbayerische.de/region/neumarkt/gemeinden/neumarkt/rassismus-als-trauriger-alltag-22797-art1355149.html, 21.03.2016.

Bielefeldt, Heiner: Interview "Q&A: The 'dangerous misunderstanding' of violence in the name of religion", https://www.opencanada.org/features/q-dangerous-misunderstanding-violence-name-religion/ (by Jon Waind/Heiner Bielefeldt, 16 February 2016)
Krennerich, Michael: Menschenrechte (real)politisch denken! Kommentar zur Review-Veranstaltung "Menschenrechte und Realpolitik – ein Widerspruch?", Blog-Beitrag bei "Review 2014", 16.07.2014.
Harbeuther,Carina/Obermeyer, Sophia/Winkler, Lisa: Feministische Kritik und Menschenrechte, Tagung vom 14. bis 15. Februar 2014 an der Friedrich-Alexander-Universität Erlangen-Nürnberg, in: GENDER, 02/2014, S. 146-152, (pdf).
Bielefeldt, Heiner: "Religion ist nie allein die Ursache", Interview mit Isabel Stettin, auf: sueddeutsche.de, 28.01.2014.