Academic Freedom
Where is academic freedom under pressure?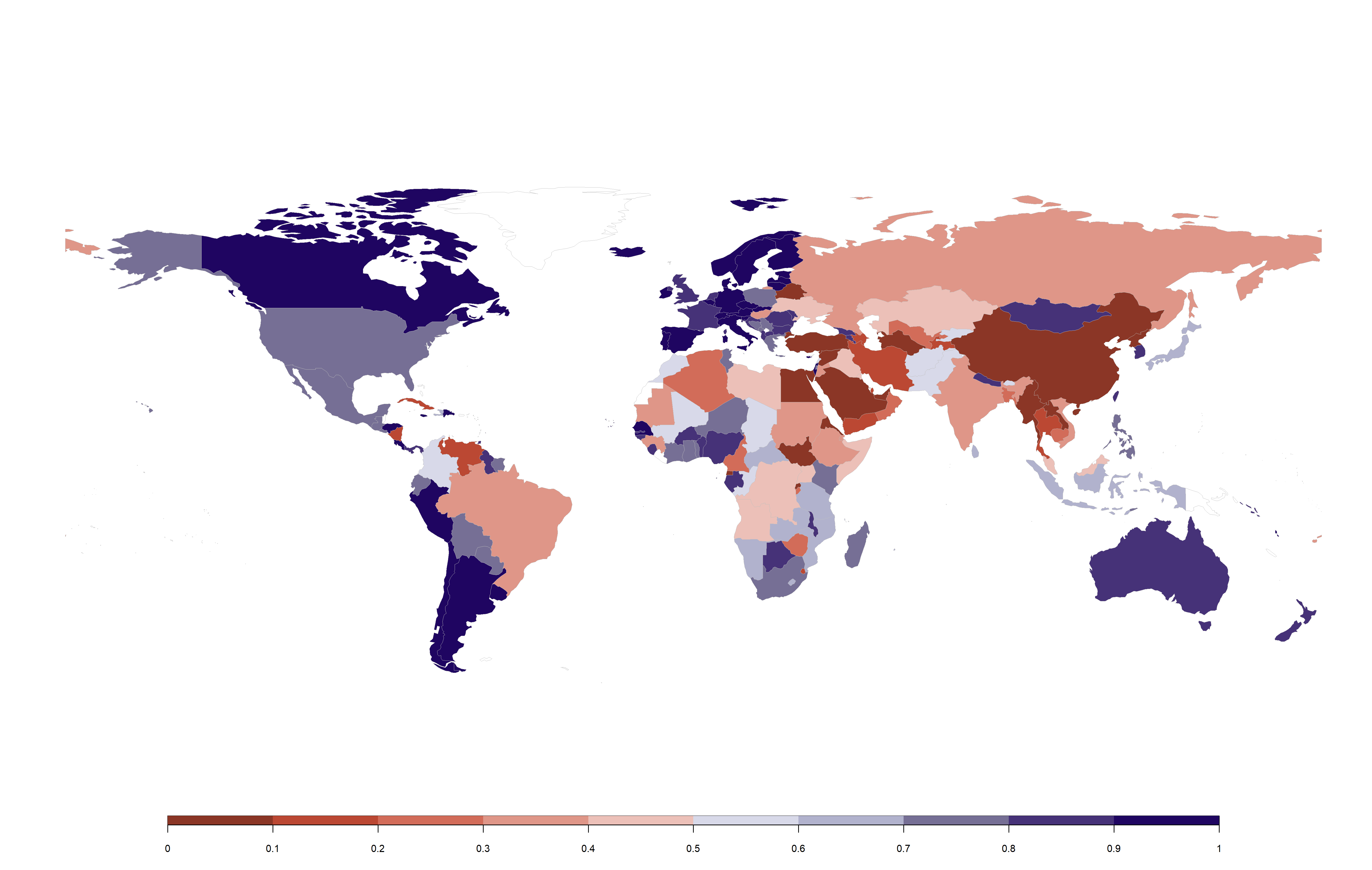 Figure 1: State of academic freedom in 2021 (0–1, low to high)
This year's update of the Academic Freedom Index provides an overview of the state of academic freedom in 177 countries and territories. Based on an assessment of the de facto protection of academic freedom as of December 2021, it details two concerning findings. First, the latest data reveal a substantial and statistically significant decline in academic freedom in 19 cases, with improvements registered in only two cases compared with 2011. Thirty-seven percent of the world's population live in these 19 countries or territories with major recent drops in academic freedom. Second, the decline in academic freedom accompanies an accelerating and deepening wave of autocratization. These findings, detailed in our 2022 Update, are based on the newest version of the Academic Freedom Index (AFI) that is the result of a collaborative research project coordinated by researchers in Germany and Sweden: Prof. Dr. Staffan Lindberg, director of the V-Dem Institute at the Gothenburg University, Prof. Dr. Katrin Kinzelbach at FAU's Institute of Political Science,  Dr. Lars Pelke (also FAU), and Janika Spannagel (Free University Berlin). More than 2050 academics from around the world have contributed country-specific assessments.
The data are available for download at https://v-dem.net, where you can also find a user-friendly graphing tool. To learn more about the state of academic freedom in the world, read our Academic Freedom Index 2022 Update.
We gratefully acknowledge a five-year grant from the VolkswagenStiftung.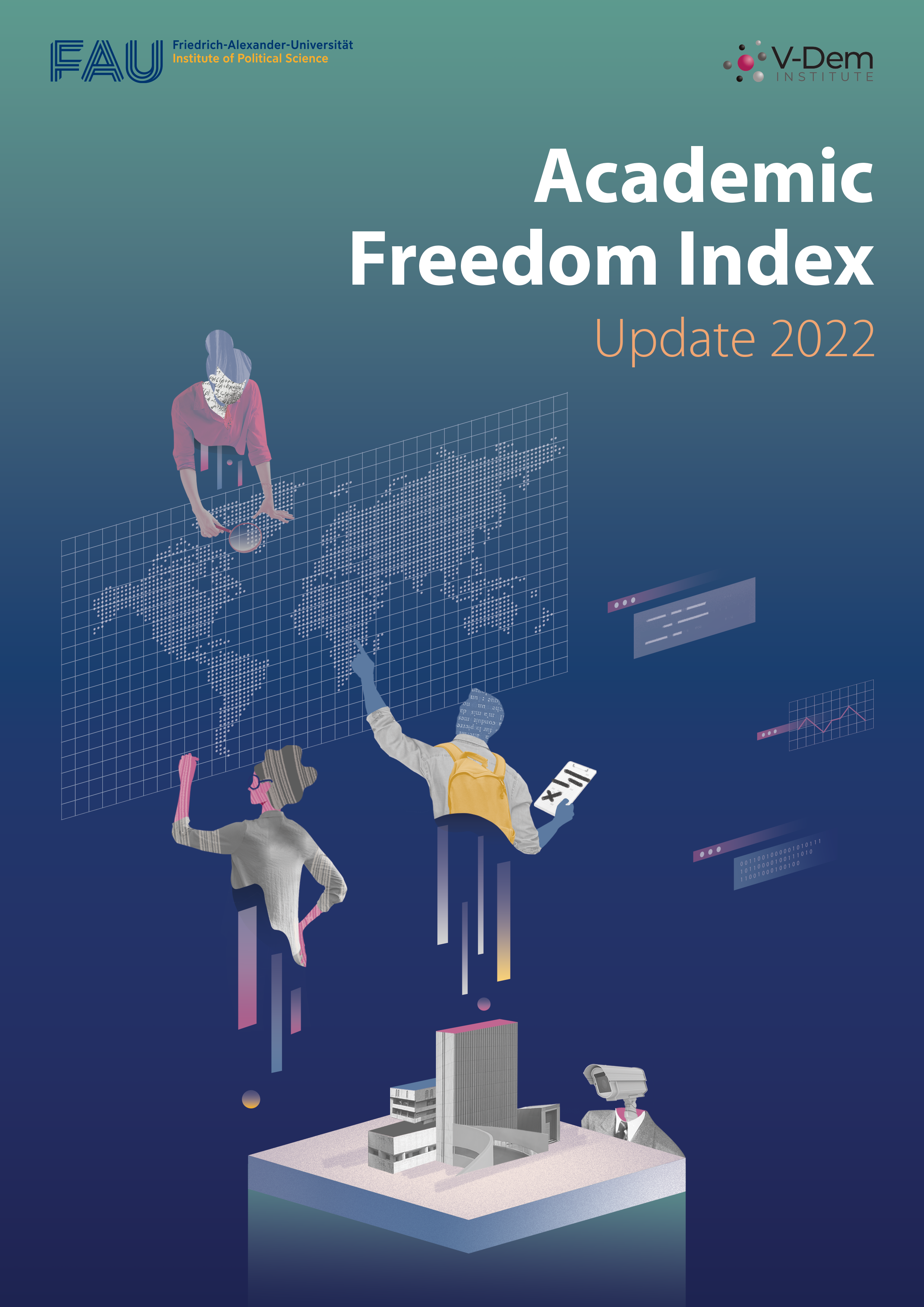 Get this year's update of the Academic Freedom Index by clicking at the icon.
Background: Assessing Academic Freedom
Academic freedom is a human right and a prerequisite for research and innovation. In fact, most countries in the world, 171 in number, have made a legally binding commitment under the UN Covenant on Economic, Social and Cultural Rights (ICESCR)  "to respect the freedom indispensable for scientific research and creative activity" (Article 15.3 ICESCR). This de jure obligation should not be confused with the de facto realization of academic freedom.
The Academic Freedom Index (AFI) assesses de facto levels of academic freedom around the world based on five indicators: freedom to research and teach; freedom of academic exchange and dissemination; institutional autonomy; campus integrity; and freedom of academic and cultural expression. The AFI covers 177 countries/ territories, and provides the most comprehensive data set on the subject of academic freedom to date. It rests on the assessments of more than 2050 country experts worldwide, standardized questionnaires, and a well-established statistical model, implemented and adapted by the V-Dem project. The V-Dem project is known for generating the best data on various dimensions of democracy currently available to researchers. The Academic Freedom Index uses precisely this method for data aggregation; it not only provides so-called point estimates, but also transparently reports the measurement uncertainty in the global assessment of academic freedom. This introduction explains the index design in more detail.
The Academic Freedom Index was first presented in March 2020 at the Scholars at Risk Global Congress. It was also presented in various other fora, for example in October 2020 at the Ministerial Conference of the European Research Area, right before the Bonn Declaration on Freedom of Scientific Research was adopted. In November 2020, the Parliamentary Assembly of the Council of Europe referred to the AFI in a resolution. The AFI data is used in scientific work in the following publications, among others: The Impact of Academic Freedom on Democracy in Africa; Political institutions and Academic Freedom: Evidence from across the world; Academic freedom, institutions, and productivity; Global data on the freedom indispensable for scientific research: towards a reconciliation of academic reputation and academic freedom.
The Global Public Policy Institute, together with Scholars at Risk, has published recommendations on how different actors can use the index data to protect academic freedom.
Video produced by Soapbox/GPPi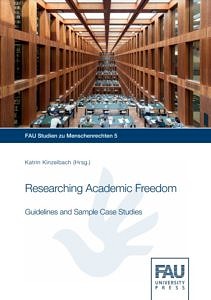 In addition to the quantitative research associated with the index, qualitative case studies are essential to exploring academic freedom and related infringements. An edited book with research guidelines and country case studies was published open access by FAU University Press in December 2020.